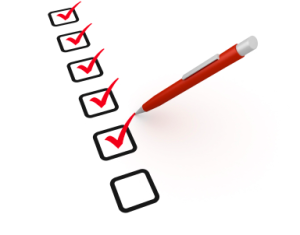 Building an online community – whether it's for your business, special interest, religious group, or even your child's little league team – can seem like a constant uphill battle. If you're struggling with your online community, or if you just want a few tips on how to enhance yours, we've got your all-you-need-to-know, comprehensive-yet-concise guide to online community building here. You'll find tips on how to get started, what and when to post, and how to retain members/followers.
Getting Started
-               Once you've chosen your platform get to know the site by clicking around to other members' profiles and communities. Take note of what you like and what you don't like, a.k.a. learn from others' mistakes.
-               Decide who your target audience is and don't divert from it. Focus directly on this group of people and start following key prospective members on twitter and other social media outlets.
-               Search relevant hashtags and see what others are talking about around your topic or interest. This will tell you the kind of content you should start posting and discussing once you have your community up and running.
-               Keep in mind that building a following of members is not a one-time job. Keep searching and following, keep joining conversations and continue to invite key prospective people to your community. Shoot for one new active member per day.
-               Once you have a small community of members, start connecting them! Search their profiles for skills or interests they might have in common and encourage them to communicate with one another. If your followers see you as a connector who wants to help build their reputation and career, they'll be more inclined to do the same.
-               When you get stuck, take a peek at this great list of Online Community Building Resources.
Posting & Engagement
-               Post content between 3-5 times per day and always once at the very least (yes, even if you're on vacation!). Members want to see consistency and commitment.
-               Post original content – a link to your most recent blog post or, a conversation starter, etc. – at least once every other day, and post other relevant content often. Just make sure the source is credible and you've read the article in its entirety first.
-               ALWAYS respond to a member's contribution with a thoughtful and gracious response.
-               Keep in touch with members who may become less active over time. Reach out and ask about a project their working on or a life event.
-               Frequent and meaningful Engagement is the key to scoring and retaining members. Keep at it no matter what and always be positive.
Member Retention
-               Offer thought-provoking content related to your topic of interest or business. Your goal is to make your community a staple of their online experience.
-               Try one of these 4 Online Community Engagement Ideas and see which one(s) your members respond to best.
-               Be candid. Put yourself out there. Tell the truth. Give members something they can relate to. They'll feel more connected and feel drawn to keep checking in every once in a while to see what's new.
Good Luck with your new online community!