A favorite feature among supporters clubs is the Follr Social Wall because it places all of your teams social media content in one place. As a result you save time by not having to visit multiple social networks to see all the news and happenings.
Set up takes seconds. Select your Community and click on 'Edit' and then 'Social Media':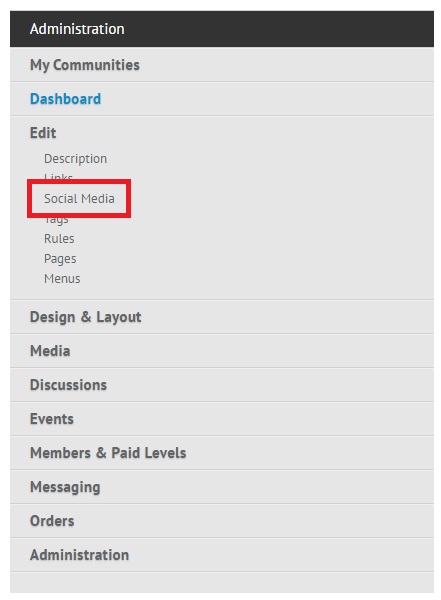 Then simply add links to social networks: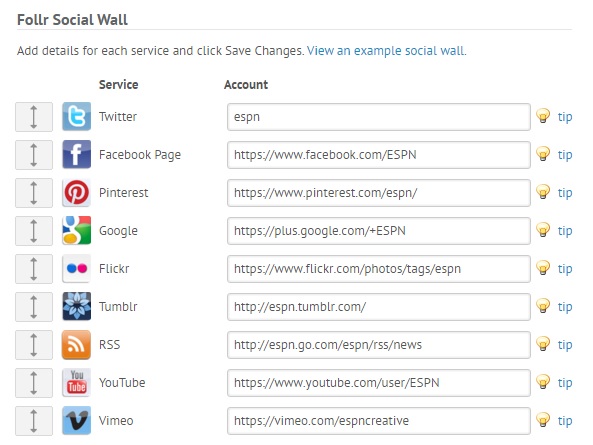 and click 'Save Changes' – you will then see content from multiple social networks, beautifully displayed, in real time. It works if you are a Premier League Fan: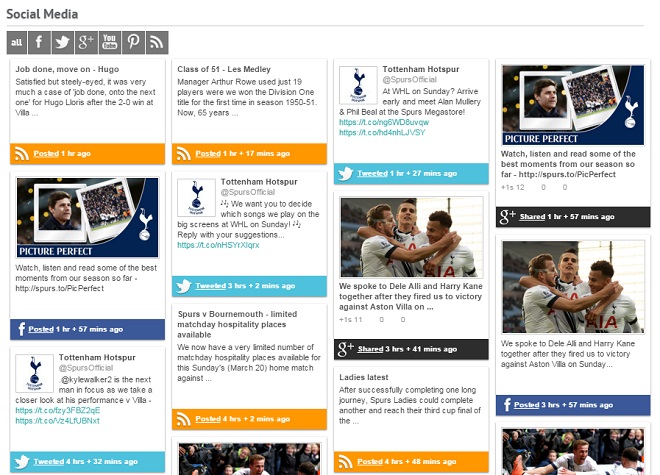 or an NFL fan: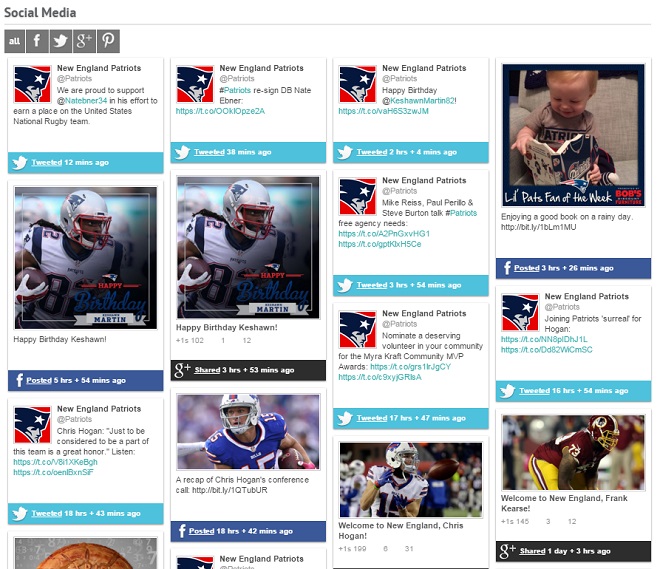 or just love yourself a blazer!: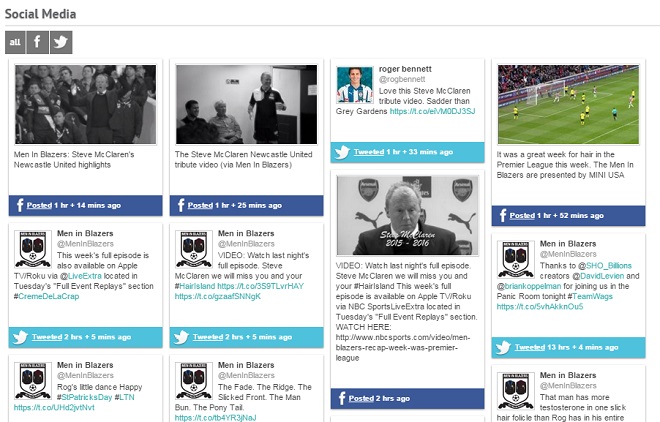 If you questions just let us know!