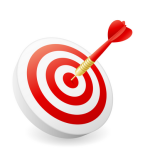 Successful Follr Community managers share many qualities, but for blogging purposes we decided to share just nine of the most effective. For our second installment we follow up with four more of the traits that make our community administrators so great. See the first five in Part 1.
They Have Solid Communication Skills
Community managers must know how to communicate concisely and effectively with their members. If communication fails, it's the first of many dominos on the path to community derailment.
They Have a Background in Analytics
Successful community managers know the importance of metrics and how to use them. If you can't measure the success of your community, you can't expect to achieve it.
They're Level-headed
The best administrators are calm, cool and collected through it all. Whether the day brings an amazing milestone or troublesome issues, a successful manager keeps a level head and doesn't let emotion take over.
They're Flexible
This is a biggie. Some community managers can feel tempted to stick to a plan or vision with iron rigidity, but it's important to be adaptive to users' wants and needs. If you listen to your community and heed their advice, success is within reach!
We hope you've enjoyed these tips for being a successful online community manager. Let us know in the comments below if you exude another quality that makes you a great manager!