Frank has done a great job of using every available Follr feature to organize all his online information. 27 links, integrated Twitter and Blog feeds as well as a full introduction to his various business endeavours. It is only with Follr that all these links can be organized into one memorable address – Follr.me/FrankDeRaffele.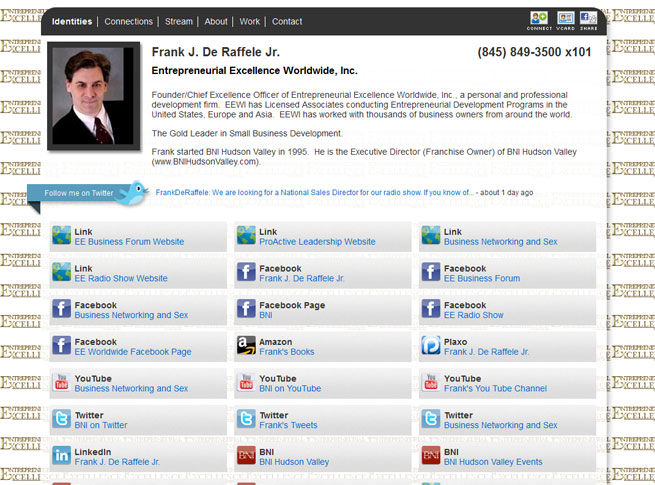 Frank now has one link for all of his information. He replaced a number of links in his email with his one Follr address which now far more comprehensively represents all that he does.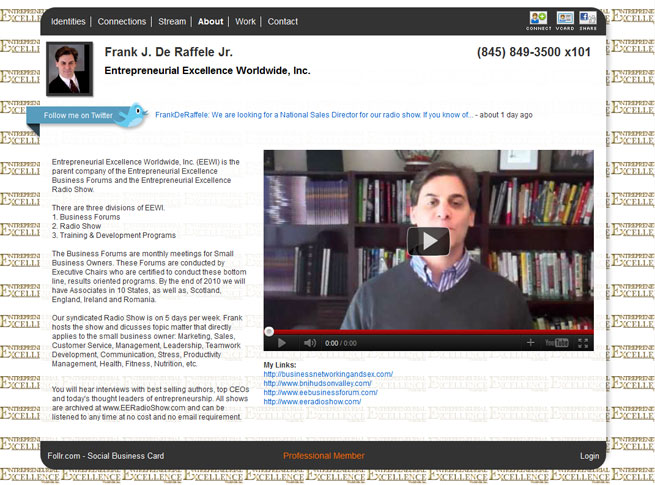 Frank added a full business description and his latest promotional video as well as links to his Websites.
To organize all your online information into one memorable address then click here.